LOAFER STYLE GUIDE FOR SCULPERE MEN
Ankit Kajla
Oh to be free of the tyranny of laces. It seems nothing is more valuable nowadays than time, and owning a pair of loafers can shave quite literally minutes off your day by having a nifty trick up their sleeves – they can be worn without having to tie them up.
Dress shoe guide loafers –
The origins of the original loafer are fairly unclear, but most sources cite King George VI as its champion, after requesting London shoemaker Wildsmith to make him a pair of shoes that he could wear to "loaf" around his estates and castles.
Fast forward a few years and the loafer was widely accepted by most leading shoemakers as having a place in a gentleman's wardrobe, taking up space from the traditional dress shoes, brogues and oxfords of city boys and aristocrats alike.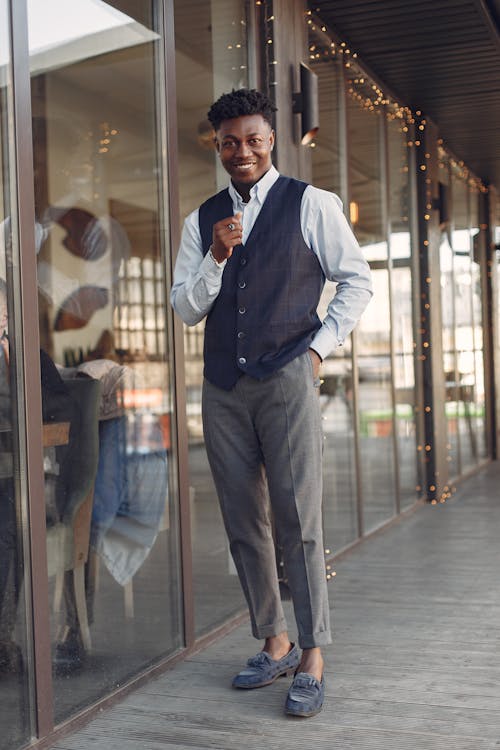 WHAT ARE LOAFERS?
Typically low profiled, sleek and, most importantly, with the absence of laces, loafers have been popularised by a variety of cultures leading to a huge array of styles. From penny loafers (championed by the American preppy scenes of Ivy League colleges and the likes of one Mr Ralph Lauren), to moccasins (from the same country), to horse bit loafers (thanks to the flamboyant brains at Gucci) and the classic dress loafer (from our very own Great Britain), it's hard to define any one loafer by any terms other than low, slow and very easy going on the eye and the feet.
WHAT DIFFERENT TYPES OF LOAFERS ARE THERE?

SLIP ON LOAFERS
This is where things get interesting. The classic format of slip on loafers, favoured by Duke + Dexter, traditionally feature a much simpler design – less frills and spills, with more attention on the details of fabric and decoration. This is generally where you see the most variation between suede loafers and leather loafers, embroidery and some more innovative fabrications like knits and synthetics.
TASSEL LOAFERS
Tassel loafers do exactly what they say on the tin. A touch more flamboyant, they often carry many of the features of a classic slip on loafer, with two tassels atop them to give them a sartorial flair.
PENNY LOAFERS
The Penny loafer, with routes in Norway, was popularised by our American cousins, and were worn in the place of where we'd wear trainers today. With a strap across the top for decoration that young Americans used to keep a dime in, it's pretty clear where the term Penny loafer was derived from.
HOW TO WEAR LOAFERS – CASUAL & FORMAL
There are no right and wrong answers with loafers – they were made to be versatile, so you can wear them in any scenario, with any outfit.
Whether you're looking to work loafers into your wardrobe, or already have a pair handy, take a look back in the history books for some historical inspiration.
ou'll often see pictures of loafer shoes teamed with tailoring – even at black tie events, as well as for a smart casual feel when working with wardrobe separates. Suede loafers especially work well with mix and match tailoring, whereas leather loafers are the perfect ally for a sharp suit.
But don't feel that they're not just reserved for smarter affairs – they look great in high summer with shorts, or even teamed with chinos or denim for more casual days with a sweat or knit. Channelling some old school preppy vibes will make sure they never go out of fashion or look out of place.
CAN LOAFERS BE WORN WITH JEANS?
Absolutely, and don't worry about the cut of the denim either. From slim to straight, loafers look great teamed up with jeans. Tassel loafers and a slim fit denim will keep things looking succinct and smart, whilst a wider leg jean is the perfect ally for a pair of penny loafers.